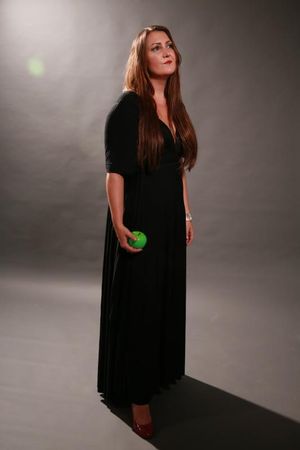 Taryn Lounsbury's musical journey began in a small town in the idyllic Catskill Mountains. She grew up just five miles from the site of the legendary Woodstock Music Festival in Bethel, NY. Music was in the town's blood. The site was the cultural home to a movement which was indelibly linked to its own music. Being raised in that environment lit a spark in the young musician that ultimately became a wildfire.
A painfully shy student, music served as both comfort and connection for Taryn. It offered her opportunities to collaborate with her peers and communicate without the awkwardness of conversation. Trained early on piano and violin, Taryn Lounsbury eventually taught herself to play guitar and cello, among other instruments. 
A love for Jazz brought Taryn to Boston, Massachusetts. There she attended that city's prestigious Berklee College of Music as a songwriter/composer. She honed her craft and found her sound, combining her two passions; Pop and Jazz. In 2012 Taryn Lounsbury released her debut EP Too Happy For Love, followed by 2015's Mind the Gap.
Wildfire is the new EP from Taryn Lounsbury, available worldwide via all major streaming services. The six-song collection is in many ways a fusion of Taryn's varied musical passions into a singular cohesive vibe. From the ethereal Synth-Pop of the title track to the experimental Electro-Pop/Soul of 'Prisoner', Taryn stirs lush multi-part harmonies, funk grooves and infectious hooks into a wonderfully hybrid Pop sound that is distinctly her own.
Recorded in 2020, the record's lyrical content reflects the tumultuous times. Written partially as a reaction to the #metoo movement, Taryn Lounsbury's 'Wildfire' EP combines stories of the songwriter's own life with larger themes of societal change. There are meanings within meanings in her songs, and that is by design.
"Wildfire has a multitude of metaphorical meanings for me. As I began writing the album, California was facing some of its worst actual wildfires, while the country was politically ablaze. The #metoo movement was in full swing, which left very heavy tones of female empowerment on the album…" 

-Taryn Lounsbury
When not performing, writing or recording, Taryn teaches music lessons throughout the greater Los Angeles area. She founded Blue Jam Music Studio in 2014 to convey her unique musical vision to students as a therapeutic, creative and positive experience.